Policies and internal regulations

Occupational safety at the ORLEN Group is governed by national legislation applicable to a given area, European Union regulations, harmonised national standards and principles resulting from best practices identified in the fuel and energy industry.
As regards personal, process and fire safety as well as safety of operations involving handling of dangerous goods, uniform Safety Standards, Technical Standards and Guidelines for ORLEN Group companies are in place. They contain best practices identified at the Group companies, as well as standards applied in the areas concerned by industry leaders. In 2021, the ORLEN Group completed the implementation of a uniform safety framework as part of the Safety Plus+ project, comprising 15 standards that represent the highest safety benchmarks in the fuel and energy industry. Initiatives are planned for the coming  years to maintain and further develop the standards and to expand the scope of their application to other ORLEN Group companies.
In 2021, technical standards were developed and issued for the LOGISTICS+ and RETAIL+ projects. The purpose of the projects is put in place a uniform safety framework and improve work safety in the areas of Logistics and service stations at the ORLEN Group. The technical standards, prepared in collaboration with representatives of work safety functions of the companies covered by the projects, form a set of guidelines on best practices applied at the ORLEN Group.
RETAIL+ Technical Standards are aimed at defining and implementing uniform safety requirements for all ORLEN Group service stations in five countries: Poland, Germany, Czech Republic, Slovakia, and Lithuania.
StandaRETAIL+ Technical Standards:
D1 – Reporting of extraordinary events (accidents at work, emergency events);
D2 – Requirements for contractors performing work at service stations;
D3 – Safety rules for high-risk work;
D4 – Rules for OHS and fire safety inspections and audits at service stations.
Standards applicable to the ORLEN Group's logistics operations as regards planning, implementation, and control of efficient and effective flow of production inputs and finished products as well as their safe storage, warehousing, and transport.
LOGISTICS+ Technical Standards:
L1 – Forklift trucks;
L2 – Manual handling operations, manually operated means of transport;
L3 – Traffic organisation on company premises;
L4 – Loading and unloading areas, including working at height;
L5 – Moving around railway premises;
L6 – Warehouses and storage of goods.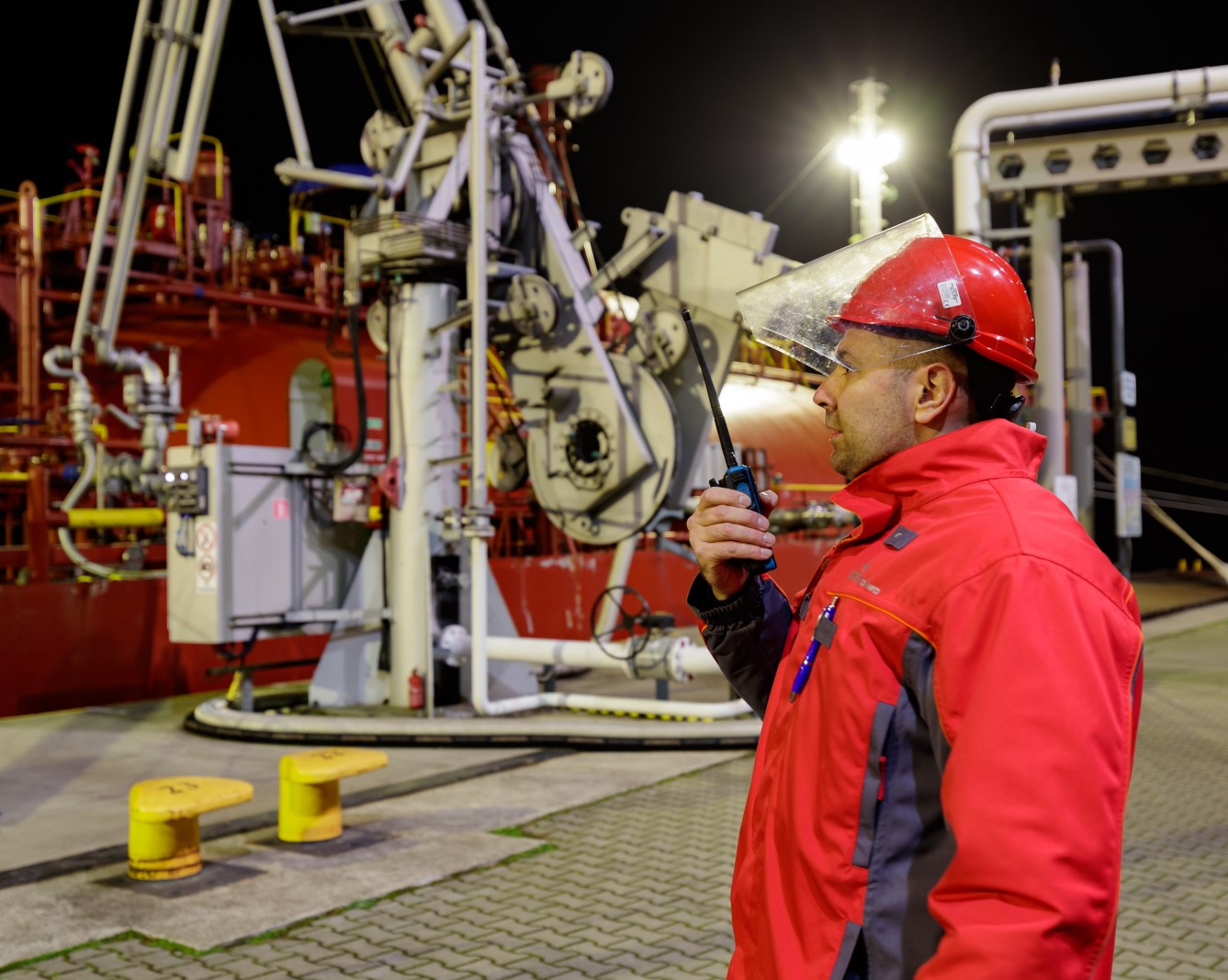 In addition, the companies have systems of internal by-laws in place that include personal, process and fire safety policies, rules, internal orders, procedures, manuals, work instructions etc.
A significant majority of ORLEN Group companies have an Occupational Health and Safety Management System conforming to PN-N-18001 / OHSAS 18001 (until March 11 )/ ISO 45001 in place – certification covers their businesses and only a single process exemption has been applied.
The certification extends to all employees of the organisations which have this system in place.
The ORLEN Group's production companies have implemented the Process Safety Management System conforming to US OSHA 1910.119 standard. The system provides an effective framework for achieving operational excellence, as it improves technical safety of the process, storage and auxiliary units, and thus prevents any undesirable incidents that could affect the safety of staff and/or production processes.
The Process Safety Management System, as a component of PKN ORLEN's overall management and organisational system, has been introduced to ensure the highest safety standards in the workplace and meet the national requirements of Art. 252 of the Environmental Protection Law of April 27th 2001 (consolidated text: Dz.U. of 2021, item 1973, as amended) with respect to systemic process safety management and further improvement of the effectiveness and efficiency of measures aimed at preventing major industrial accidents.
Furthermore, the following regulations are in place at the ORLEN Group that have been implemented by PKN ORLEN in the first place.
ORLEN Group's OHS Strategy until 2021
An OHS management concept, based on building and developing a uniform safety framework for the ORLEN Group, while enhancing excellence in operations and preventive measures related to personal and process safety. The strategy covers the following strategic areas: management and leadership, personal safety and process safety In the coming years, its objectives will be pursued as part of implementation of the ORLEN Group's Development Directions in  Personal and Process Safety for 2022–2026.
Comprehensive Prevention System
The key component of the OHS Management System, which consists of internal organisational documents related to occupational health and safety, fire and chemical safety, radiation protection, technical and process safety, and safety of operations involving handling of dangerous goods. They include the PKN ORLEN Process Safety Management System, Radiation Safety Instruction for the Płock Production Plant and Włocławek PTA Plant, PKN ORLEN Fire and Chemical Safety Rules, and company regulations concerning road transport of dangerous goods.
PKN ORLEN Safety Points
are a set of basic principles required to be observed together with all applicable regulations and standards. Safety Points for PKN ORLEN Company-Owned Service Stations are the key rules that must be adhered to on the premises of the service stations owned by PKN ORLEN.
The Safety Points are the requirements describing the attitudes and behaviours expected by the ORLEN Group companies of their employees and contractors. Those requirements, together with all applicable laws, instructions and standards, must be complied with by all employees and contractors (regardless of their position), as well as by guests.
ORLEN Group Safety Standards, Technical Standards and Guidelines
uniform requirements for work safety, process safety, fire safety, and safety of operations involving handling of dangerous goods, including best practices identified at ORLEN Group companies, as well as standards applied in the areas concerned by industry leaders.