Climate
Climate change has become the key factor driving sustainability management at the ORLEN Group in 2020. The activities we undertook in the area of management of climate-related issues were in line with the expectations of our stakeholders, who identified this problem as highly relevant during the dialogue session.

Our management standards and systems mitigating direct environmental impacts have evolved towards strategic measures designed to reduce the Group's contribution to climate change and to adapt the business models to address the effects of the physical consequences of climate change on the Company's assets.
Climate change poses a significant challenge to PKN ORLEN and the ORLEN Group companies. The global energy transition that is taking place before our eyes is a huge development opportunity for Central Europe. As the largest company in the region, we want to increase our involvement in this process.
The ORLEN Group views climate change risks as both business challenge and an opportunity for growth, which, however, will depend on awareness and resilience of the business models to the coming green transformation. We are prepared for these challenges and are ready to be part of Europe's energy transition. Changes in the operation of power systems forced by new technologies and climate change are an integral part of PKN ORLEN's strategy and business risk assessment. We manage climate change risks in a systematic and strategic way, taking into account market, regulatory, technological and reputational aspects.
PKN ORLEN perceives the European Green Deal as an opportunity for Poland and Central Europe to completely restructure the power system and create new business models.
The Paris Agreement aims to limit global warming to 1.5 °C.
The EU climate legislation and relevant sector-specific rules (including ETS, RED2, FQD and EED) provide guidance to the industry on how to achieve the Paris Agreement targets. Reinforcement of the regulatory framework is expected given the new European commitments to reduce greenhouse gas emissions by 55% by 2030. We are an active participant in these changes and we monitor the progressive strengthening of climate regulations through the European Green Deal.
PKN ORLEN has addressed those challenges by announcing in September 2020, as one of leaders in Central Europe, an intention to achieve net zero carbon footprint by 2050 . In furtherance of this goal, the Group aims to reduce carbon emissions from its existing refinery and petrochemical assets by 20% and cut down carbon emissions per megawatt-hour of electricity by 33% by 2030. Our net zero emissions strategy is based on four pillars: energy efficiency in production, zero-carbon power generation, fuels of the future, and green finance.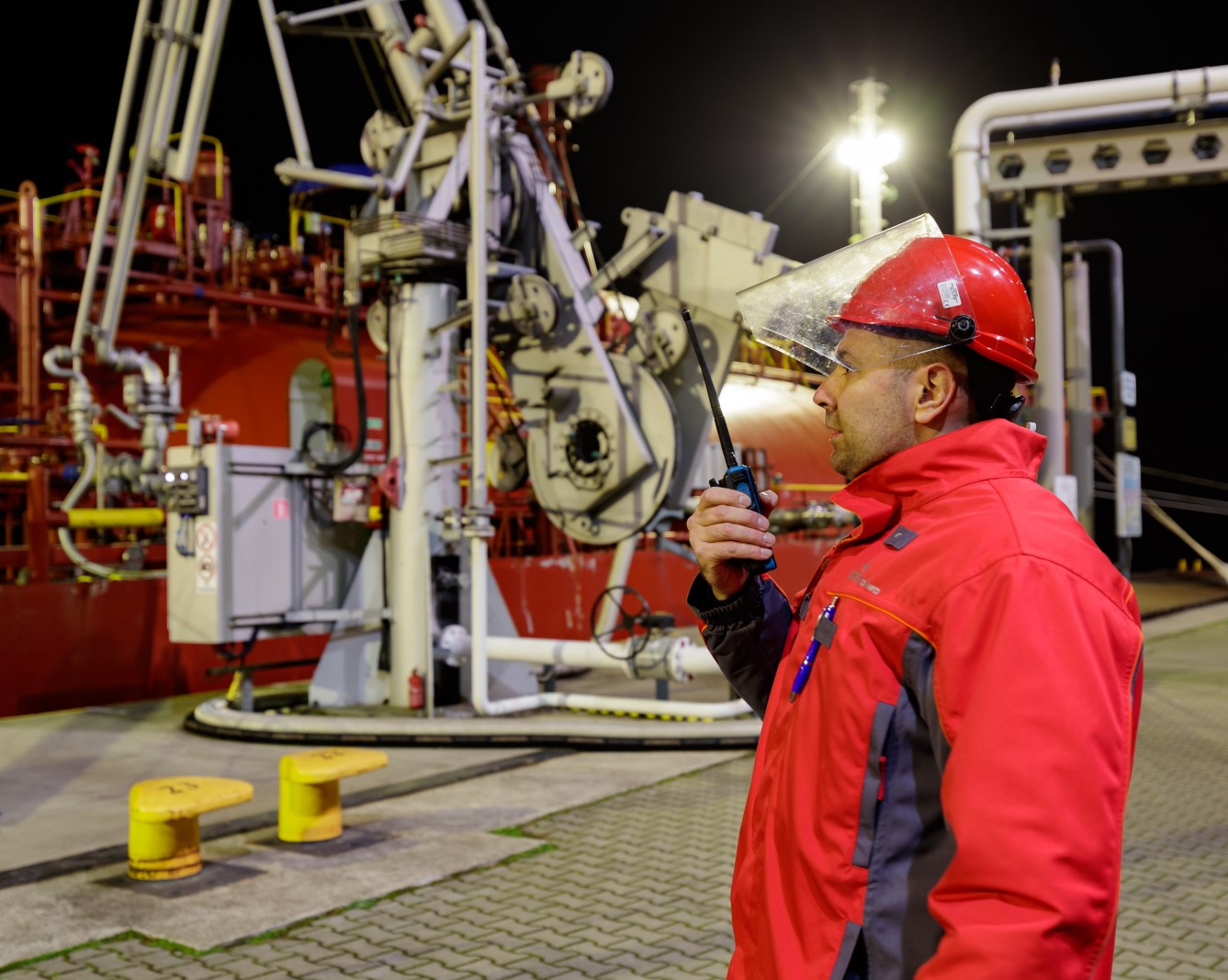 It is our ambition to reduce our Scope 1, 2 and 3 carbon footprint in a way that reflects the diversity of the Group's operations, including compensation. PKN ORLEN has developed an approach to its production emissions (Scope 1 and 2), which is outlined in its decarbonisation strategy. In September 2020, we declared the ambition to become a net zero company, with a target of an approximately 20% reduction of the current level of emissions from the Group's production assets and a 33% emission reduction in electricity generation. PKN ORLEN is working to lessen its carbon footprint along the value chain, recognising also the indirect impacts (Scope 3). We have undertaken to publish the Scope 3 baseline data in 2022. Information on the Scope 1 and Scope 2 emissions is contained in this Report in the 'Air emissions'  section.
Read about our ambitions to develop new business models and KPIs for the 2030 horizon, which will support achievement of carbon neutrality by PKN ORLEN by 2050.
For further information on key policies and procedures governing climate and environmental protection issues at the ORLEN Group, see 'Policies and internal regulations'; for further information on the projects implemented in 2021, see 'Climate responsibility' .
Emissions of individual substances in the ORLEN Group [Mg]
Carbon dioxide (including EU ETS) [Mg]
CO2 emissions within the EU ETS:
Mg
17,609,161
16,863,935
15,895,512
14,978,720
14,377,643
12,956,790
13,670,799
GRI 305-1
PKN ORLEN
Mg
8,007,450
8,712,407
8,792,971
7,789,688
6,905,728
6,364,908
6,554,333
GRI 305-1
ORLEN Asfalt
Mg
0 (reported as part of ORLEN Południe)
0 (reported as part of ORLEN Południe)
0 (reported as part of ORLEN Południe)
0 (reported as part of ORLEN Południe)
0 (reported as part of ORLEN Południe)
2,972
3,975
ANWIL
Mg
996,759
1,013,303
978,882
1,000,819
1,069,563
1,151,673
1,185,319
Basell Orlen Polyolefins
Mg
42,163
40,873
41,308
46,283
36,060
40,707
36,482
ORLEN Południe
Mg
128,825
113,347
121,993
124,713
128,566
0 (until 2017 reported as Rafineria Nafty Jedlicze and Rafineria Trzebinia)
0 (until 2017 reported as Rafineria Nafty Jedlicze and Rafineria Trzebinia)
Rafineria Nafty Jedlicze
Mg
0 (reported as part of ORLEN Południe)
0 (reported as part of ORLEN Południe)
0 (reported as part of ORLEN Południe)
0 (reported as part of ORLEN Południe)
0 (reported as part of ORLEN Południe)
35,182
40,196
RafineriaTrzebinia
Mg
0 (reported as part of ORLEN Południe)
0 (reported as part of ORLEN Południe)
0 (reported as part of ORLEN Południe)
0 (reported as part of ORLEN Południe)
91,667
88,470
ORLEN Lietuva
Mg
1,501,524
1,478,463
1,599,384
1,680,865
1,709,530
1,830,717
1,755,789
UNIPETROL
Mg
4,243,526
3,638,933
4,162,201
4 089,807
4,278,192
2,491,235
2,841,185
Česká rafinérská
Mg

0 (reported as part of UNIPETROL)

0 (reported as part of UNIPETROL)

0 (reported as part of UNIPETROL)

0 (reported as part of UNIPETROL)

0 (reported as part of UNIPETROL)

677,662
889,418
PARAMO
Mg
40,241
40,087
39,899
42,927
41,668
36,622
36,064
SPOLANA
Mg
82,110
78,700
158,874
203,618
208,336
233,445
239,568
Energa
Mg
2,566,563
1,747,822
OZONE-DEPLETING SUBSTANCES (ODS)
ODS emissions at the ORLEN Group
Mg
36.57 / 5.64**
40.92/ 5.44**
39
43
36
34
GRI 305-6