Supply sources
For over three years, PKN ORLEN has been consistently expanding the list of markets from which it imports crude oil and tightening trade relations with the world's largest oil producers, including Saudi Aramco. This, combined with the strong position of PKN ORLEN in the international arena, allows us to obtain very good conditions for negotiations.

PKN ORLEN S.A. supplies crude oil to the Płock refinery and to three other ORLEN Group refineries – in Litvínov and Kralupy in the Czech Republic, and in Lithuania's Mažeikiai. In 2021, some crude oil deliveries by sea were delayed by port closures due to external factors (weather, terminal failures).
In 2021, two long-term contracts for oil supply via pipeline to the Płock refinery (with Rosnieft Oil Company and Tatneft Europe AG) and two contracts for oil supply by sea (a long-term contract with Saudi Arabian Oil Company and a one-year contract with Exxon Mobil Sales And Supply LLC) were in force. These contracts covered almost 75% of crude oil supplies to PKN ORLEN.
The feedstock for all refineries of the ORLEN Group was procured from oil producers and other companies operating on the international oil market. The feedstock supplied to Płock came primarily from Russia and Saudi Arabia, and was also imported from Kazakhstan, Nigeria, Norway, the United States and the United Kingdom. The refineries in the Czech Republic received the feedstock from Russia, Azerbaijan, Kazakhstan, Libya, Norway and the United States. The Mažeikiai refinery was primarily supplied with Russian oil, with additional deliveries from Kazakhstan and the United States.
In 2021, the share of Rosneft Oil Company in the crude supplies exceeded 10% of the ORLEN Group's total revenue.
2021 was a challenging year on the European gas markets, with unprecedented gas price hikes driven by a number of fundamental factors related to demand and supply. The key development on the demand side was recovery of global natural gas demand following the lockdowns caused by the COVID-19 pandemic. The stimulus packages introduced by governments triggered revival in industrial production, which translated into greater demand for energy commodities. In addition, growing gas consumption in Europe during the exceptionally cold winter of 2020/2021 was compounded by rising gas demand in Asia, as a result of which European LNG terminals received approximately 40% less liquefied natural gas during the 2020/2021 winter than in 2019/2020. This necessitated higher withdrawal rates from European underground storage facilities. As at April 1st 2021, they were filled to only about 30% of their capacity.
The supply of gas in Europe at that time was insufficient to meet the growing demand and rebuild reserve levels in storage facilities. The supplies from countries east of Poland also declined considerably. Although it was technically possible to increase gas deliveries to Western Europe (via the Velke Kapusany point), the actual supply was roughly equal to the minimum contract volumes. Consequently, the total volume of deliveries to Western Europe via the Ukraine route decreased by nearly 15% year on year during the summer season. Additionally, the utilisation of the Yamal pipeline was also significantly reduced, with deliveries to Western Europe dropping by almost 80% year on year in October 2021. The supply of LNG to Western European countries during summer 2021 fell by nearly 20% year on year as the suppliers were able to achieve higher selling prices in Asia. The cumulative effect of these developments pushed natural gas prices to record levels in the second half of 2021.
The ORLEN Group is potentially the largest gas consumer in Poland and one of the largest in the Czech Republic and Lithuania.
The Group's natural gas procurement and trading in Poland has been integrated in PKN ORLEN, which supplies gas to other Group companies. In 2021, PKN ORLEN commenced deliveries to Energa Obrót. Natural gas is used by the Group in the production of heat, electricity, fuels and fertilizers. In Poland, the ORLEN Group's combined potential for natural gas consumption exceeds 3 bln m3 per year.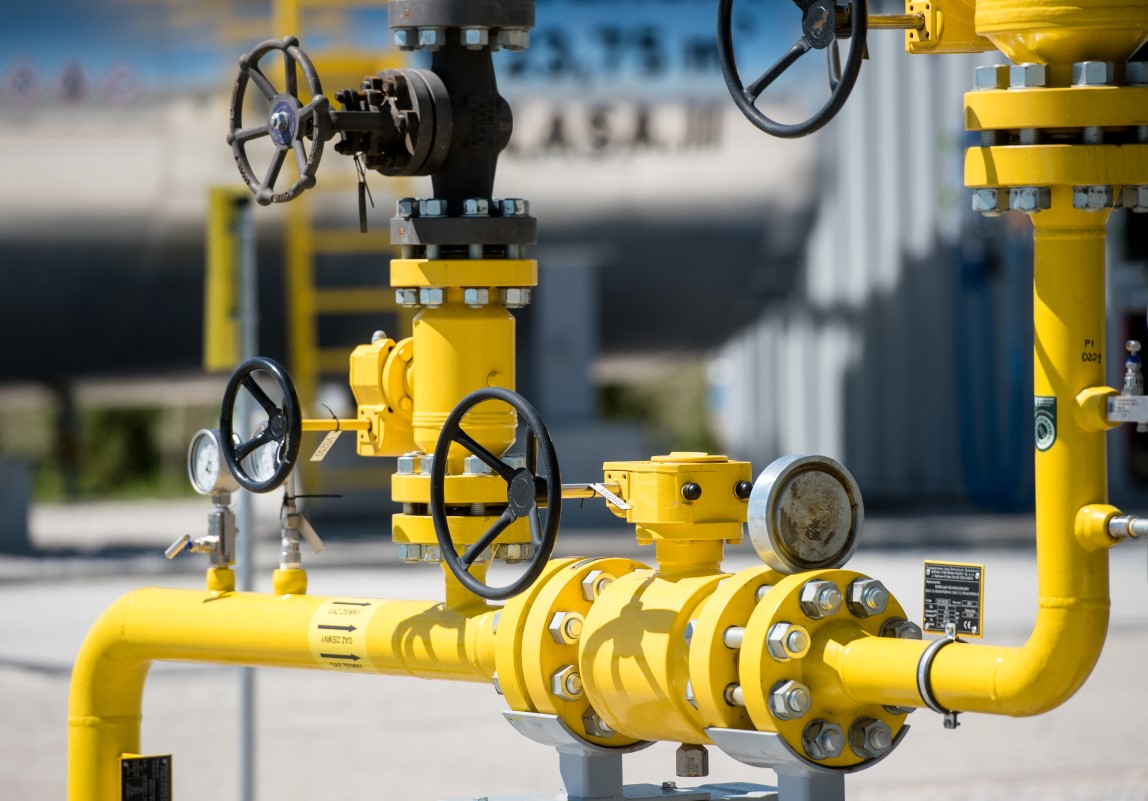 Natural gas is used by the Group mainly at the following locations:
PKN ORLEN's production plant in Płock: for refining, petrochemical, electricity and heat production;
ANWIL's production plant in Włocławek: for fertilizer production;
ORLEN Południe's production plants in Trzebinia and Jedlicze: for refining, electricity and heat production;
CCGT unit in Płock: for electricity and heat production;
CCGT unit in Włocławek: for electricity and heat production;
Unipetrol Group's production plants and the production plant in Neratovice (Spolana): for refining, petrochemical, electricity, heat and fertilizer production;
Production plant in Mažeikiai: for electricity and heat production.
Energa Obrót: for household and SME sector customers.
Most deliveries of natural gas to the ORLEN Group companies in Poland are made under a contract signed in 2016 by PKN ORLEN and PGNiG. Under annexes executed in 2020, the contract will remain in force until 2027 (with an option to extend it for another 12 months). Some purchases are made under supplementary contracts with major gas suppliers in Poland and Europe. Gas is also purchased on the Polish Power Exchange. The ORLEN Group takes steps to ensure stability of supplies and to lower gas procurement costs through such measures as diversification of supply sources, centralisation of gas trading functions and further development of the trading expertise. The current portfolio of gas contracts allows the Group to optimise gas procurement costs by selecting the underlying gas indices and delivery points.
PKN ORLEN has a natural gas price hedging policy in place, focusing on those areas in which gas prices are an important cost factor. With our portfolio capacity, combined with the hedges we implemented, we were able to mitigate the effect of the unprecedented market gas price growth on the performance of the Group companies.
PKN ORLEN has gas transmission contracts with both domestic and foreign operators, ensuring full support in natural gas logistics for the production plant in Płock, CCGT Włocławek, and CCGT Płock. PKN ORLEN has also been developing natural gas sales on both retail and wholesale markets, while the ORLEN Group is engaged in a number of exploration and production projects to secure its own sources of natural gas.
In 2021, the value of deliveries from none of the natural gas suppliers represented more than 10% of the ORLEN Group's total revenue.
Hard coal is the main fuel used by the Energa Group to produce electricity and heat. In 2021, the Energa Group's generating units used 1,259 thousand tonnes of hard coal and 85,000 tonnes of biomass (2020: 826,000 tonnes and 147,000 tonnes, respectively). The key sources of hard coal supplies for the Energa Group were Polska Grupa Górnicza, Lubelski Węgiel Bogdanka and Jastrzębska Spółka Węglowa.