Logistics assets
Logistics infrastructure is one of the key elements of the competitive advantage of the ORLEN Group.

The Group operates a network of complementary infrastructure assets: fuel terminals, onshore and offshore handling depots, transmission pipelines, rail transport, and transport by road tankers.
In 2021, pipelines were the primary mode of transport of feedstock and products used by the Group. The total length of product and feedstock pipeline networks, both Group- and third party-owned, used by the ORLEN Group in Poland, the Czech Republic and Lithuania was nearly 3.7 thousand km (including 2.1 thousand km of product pipelines, and 1.6 thousand km of feedstock pipelines).
In Poland, PKN ORLEN uses 958 kilometres of pipelines:
620 kilometres of pipelines owned by Przedsiębiorstwo Eksploatacji Rurociągów Naftowych S.A., as well as its own transport infrastructure with a total length of 338 km, comprising two sections: Płock – Ostrów Wielkopolski – Wrocław 319 km and Wielowieś – Góra 19 km.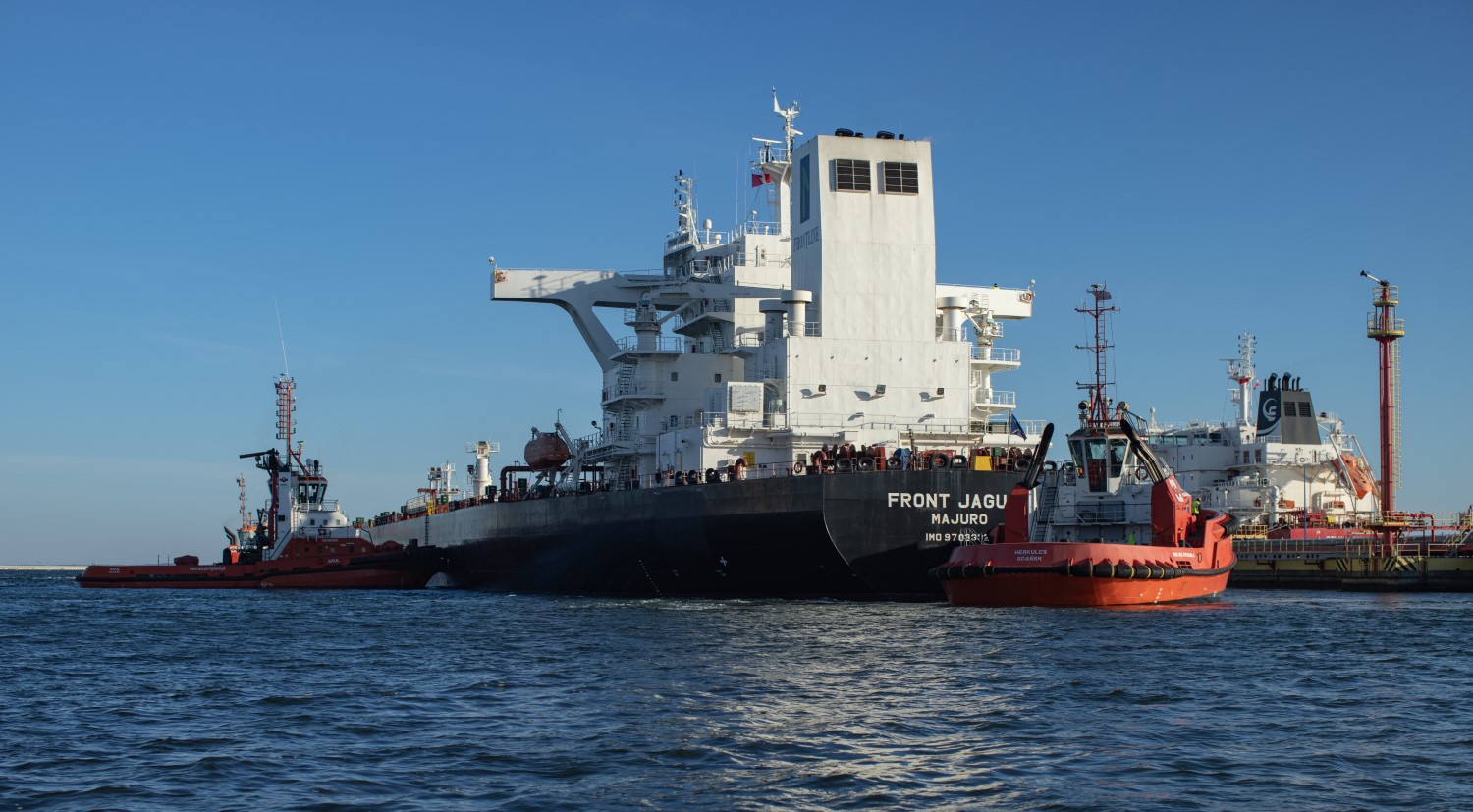 In October 2021, the 18.7 km long second line of the Góra-Wielowieś pipeline was registered and commissioned. Crude oil is transported mainly via the network of pipelines owned by Przedsiębiorstwo Eksploatacji Rurociągów Naftowych S.A. with total length of 887 km, and via the Group's own pipeline 43 km connecting Góra and Żółwiniec (link to the PERN pipeline).
In 2021, the ORLEN Group used a total of 27 facilities to receive, store, dispatch and handle fuels Group- and third party-owned fuel terminals.
As at the end of 2021, the total storage capacity available to the Group within its own infrastructure and contracted from third parties was over 2.9 m3. In addition, for the purposes of storing supply security stocks of crude oil and fuels, PKN ORLEN owns the only underground cavern storage facility in Poland (the Góra Underground Crude Oil and Fuels Storage Facility), with a total storage capacity in excess of 6 m3, located on IKS Solino's premises in Góra near Inowrocław.


In 2021, the ORLEN Group used 1,751 km of pipelines in the Czech Republic (1,100 km of product pipelines operated by ČEPRO, and 651 km of feedstock pipelines operated by MERO), seven storage and distribution depots owned by state-owned operator ČEPRO, three terminals owned by the Group, and seven third-party terminals (not owned by ČEPRO).
The main component of the logistics infrastructure currently used on the Lithuanian market is a 91 km feedstock pipeline linking the Butinge terminal with the Mazeikiai refinery. Both the terminal and the pipeline are owned by ORLEN Lietuva.
On the German market, ORLEN Deutschland uses the storage and distribution capacities of seven third party-owned depots. Products are delivered mainly by road.
Transport structure and logistics infrastructure used by the ORLEN Group in Europe in 2021
Source: In-house analysis.